DYNAGATE
Model : DYNA PW330
♦ Safe ♦ Durable ♦ Reliable ♦ Economical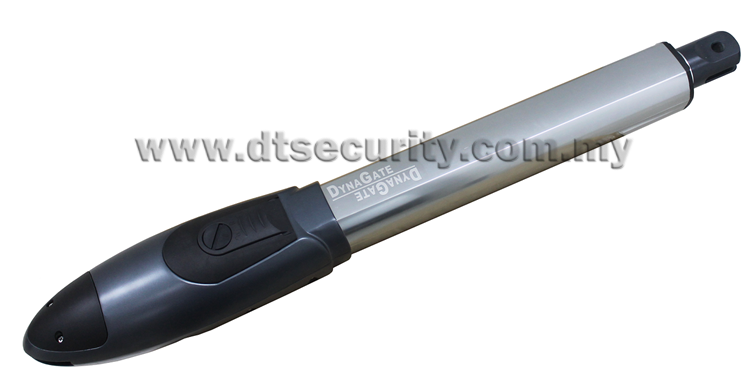 Image gallery (Click to enlarge)
Features:
For gates up to 350 kg or 4 meters per leaf
With key release
The system provides electronic anti-crusing feature, auto reverse & instant stop upon contact.
Easy installation, non underground motor.
With backup battery, the system can still be operated during power failure.
Dual speed design with soft cushion stopping.
Specification of arm motor
Driving method
Screw Driven Piston
Operating voltage
12-24V DC
Max. thrust
3500N
Max. piston stoke
355mm
Max. piston speed
20mm/second
Operating cycle
13 sec per 90

° (approx)

Max. weight of gate
350kg per wing
Max. length of gate
4 meters (13 feet)
Gearbox
Electronic Timing Tracker
Safety clutch
By Electronic Current Sensing
Operating temprature
-20 to 50°C
Motor self-locking system
Yes